If you have children between 6 months and 5 years, we'd love for them to be a part of our children's ministry! Sunday morning childcare begins at the break and ends when the service does. We are currently remodeling to add more space and grow into a larger ministry for kids older than 5. The purpose of our children's ministry is to partner with parents to lay the foundations of the gospel and Biblical literacy in the hearts of our kids.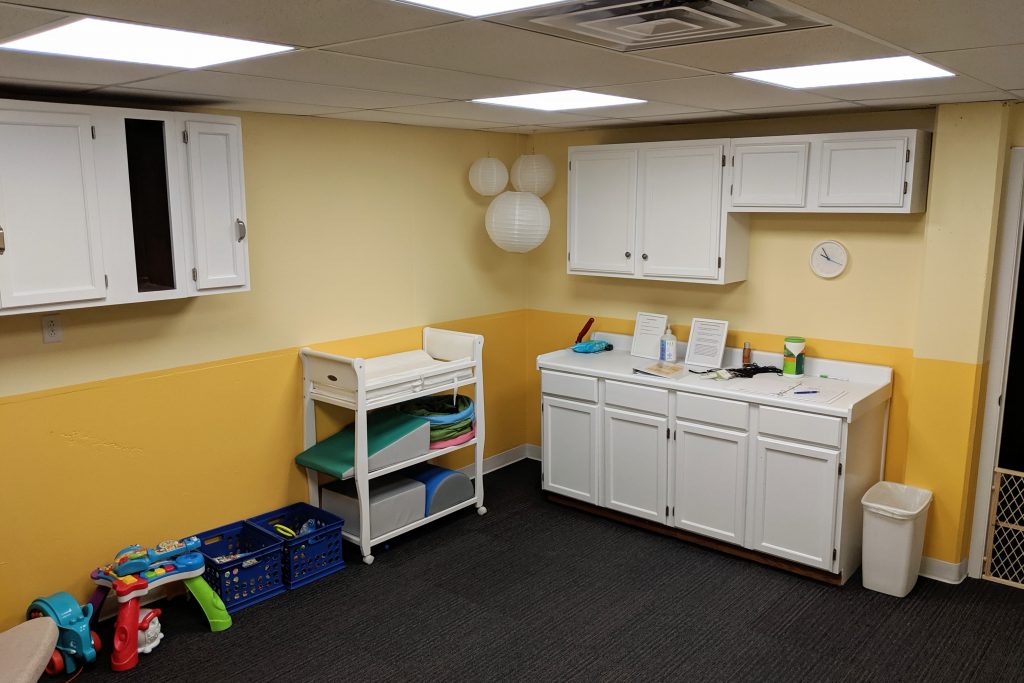 Yellow Room
6 months – 2 years
The yellow room is for infants and toddlers. It's a safe room for younger kids to crawl and play to their hearts' content with age-appropriate books and toys. We also have comfortable (although not private) chairs for nursing moms in this room.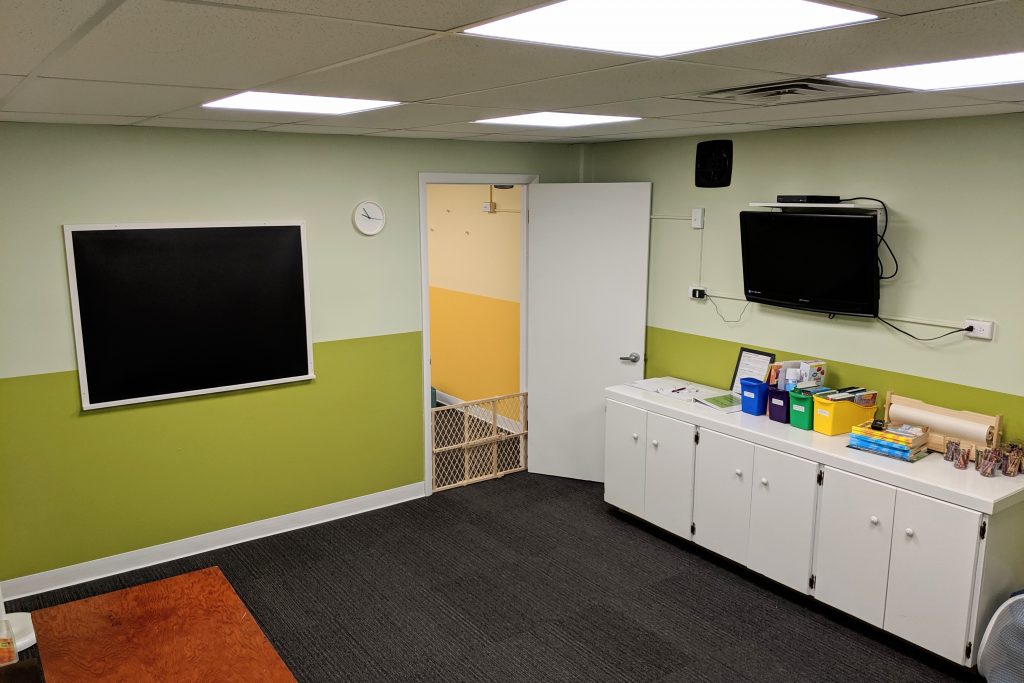 Green Room
3–6 years
The Green room is for preschool-aged kids from 3–6 years old. Each Sunday, a volunteer teacher will lead the class in a Bible story, songs, group activities, and games.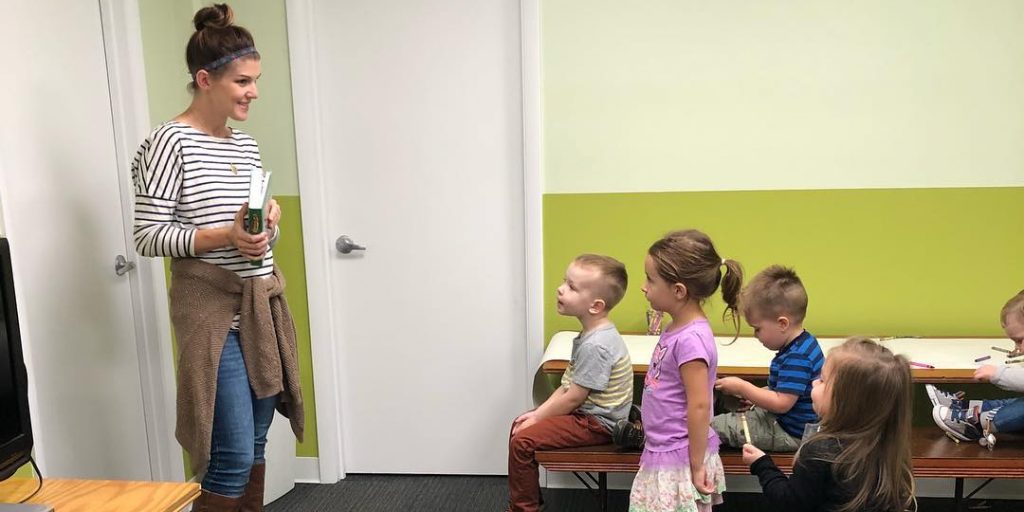 Ministry Goals and Policies
Though we certainly encourage fun and play in our children's ministry, our leaders focus in on a few specific goals. They are to:
Ensure the kids' safety.
Show Jesus to them through example.
Teach Jesus to the kids through Bible stories.
And look for Jesus working in their hearts.